Supporting Renewable Energy and Grid Stability for South Australia
Neoen Australia
We own and operate SA's big battery
Sharing Benefits
Making a difference in local communities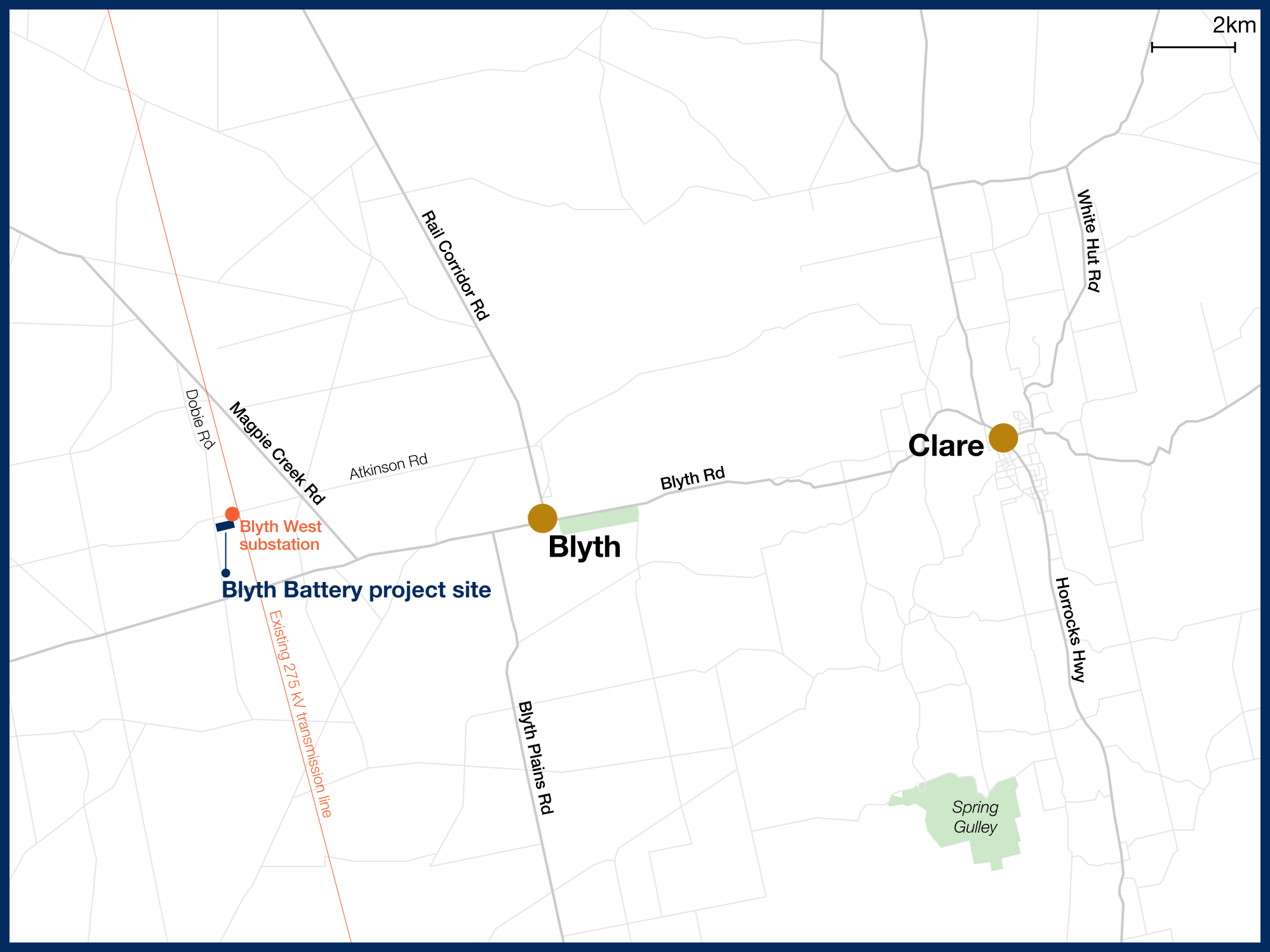 The 238.5MW / 477MWh Blyth Battery is located in the Mid-North Region of SA, west of the town of Blyth.
It will be linked to ElectraNet's transmission network via a connection to an existing substation.
More renewables, reliable power, has the capacity to lower energy costs
Regional jobs & supply chain opportunities
Local community building & education initiatives
Find out some more details
Let us know what you think
Neoen has been contributing to Australia's energy transition with 100% renewable energy since 2012.
With a balanced portfolio of wind, solar and big battery projects, we are aiming to achieve 10 GW by 2030. We own and operate all of the projects we build (rather than developing them to be sold) and as long-term neighbours we are committed to sharing the benefits with surrounding communities.
This dedication to community and environment has made us a renewable energy developer of choice in Australia.